SpotHero for Android Auto
Say Hello to Your New Android Auto Co-pilot
View your SpotHero reservations, reference details and navigate to the parking facility via Google Maps — all within the Android Auto dashboard.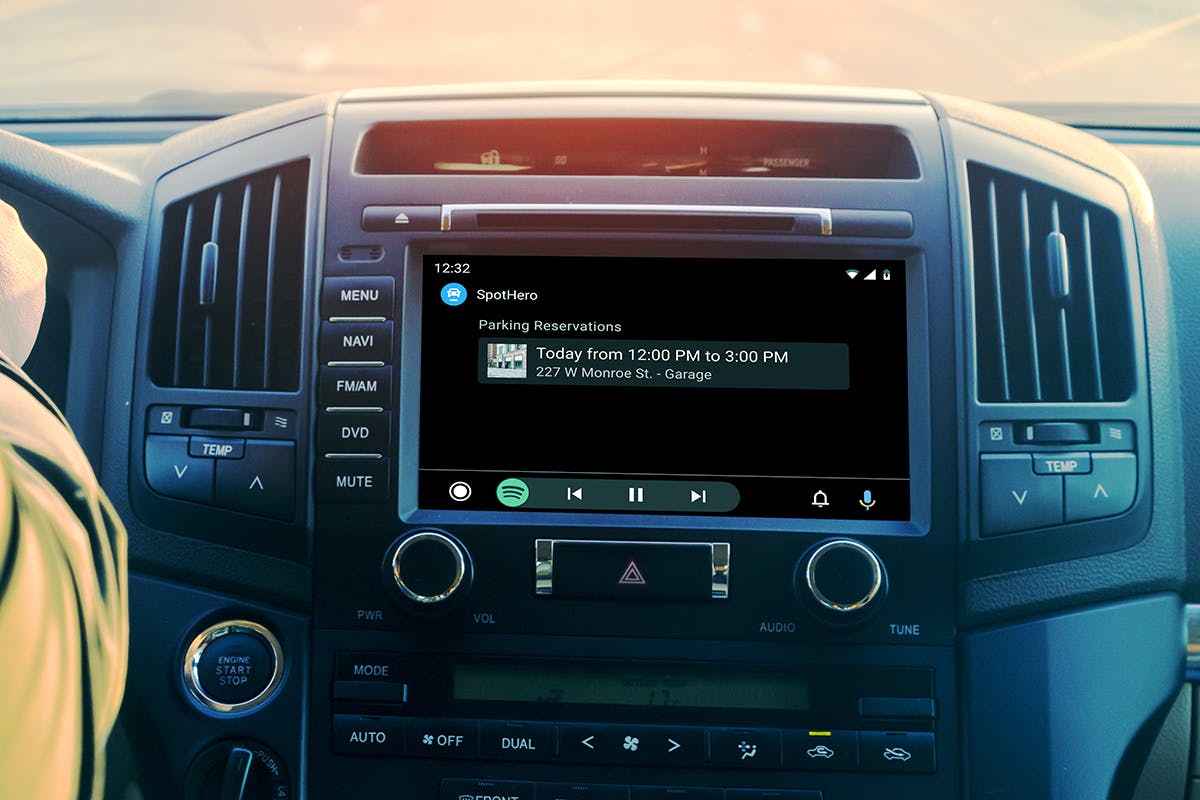 How Android Auto Works
You can now use SpotHero with Android Auto to simplify your parking experience. The Android Auto app assists in finding your upcoming reservations, navigating to the facility entrance and opening your parking pass all within your car's dash!
What You'll Need
What You'll Need
To reference an already booked reservation and navigate to your spot, you'll need:
✓  An Android Auto enabled vehicle
✓  SpotHero Android app downloaded on your mobile device
✓  Android OS 10 or higher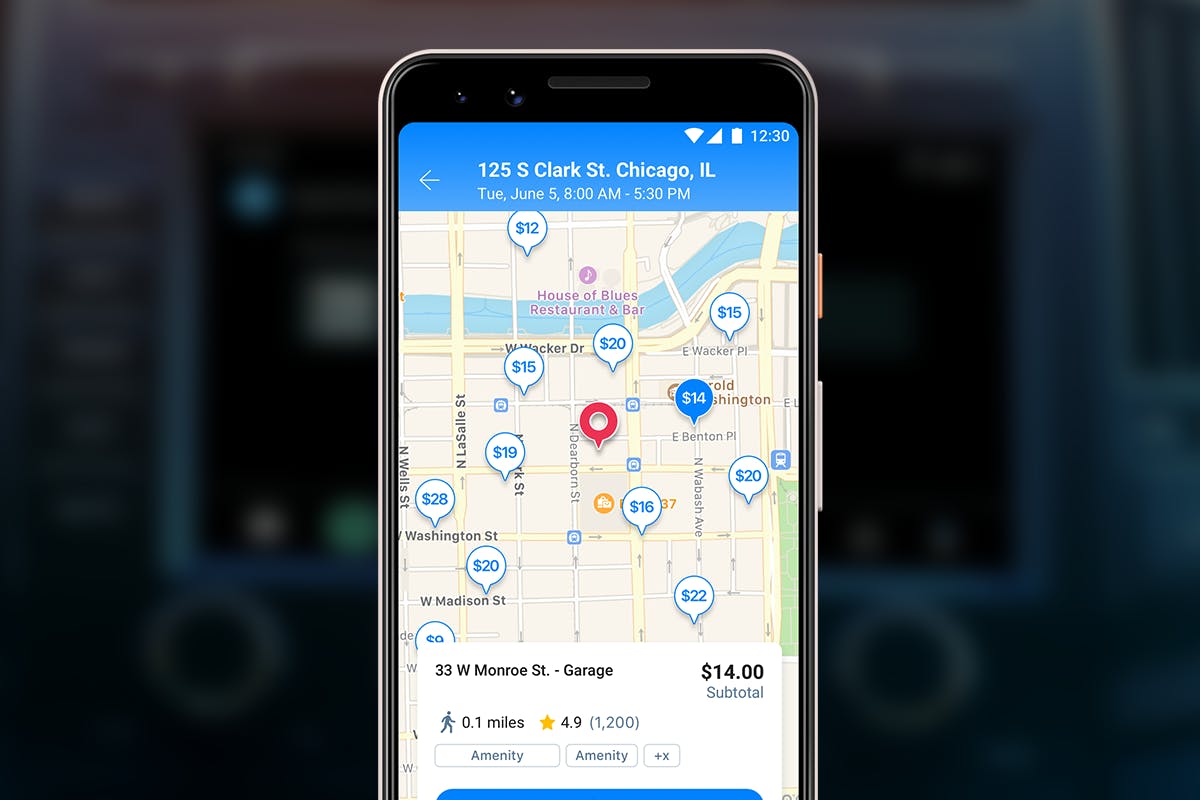 Book
Book a spot on the SpotHero app.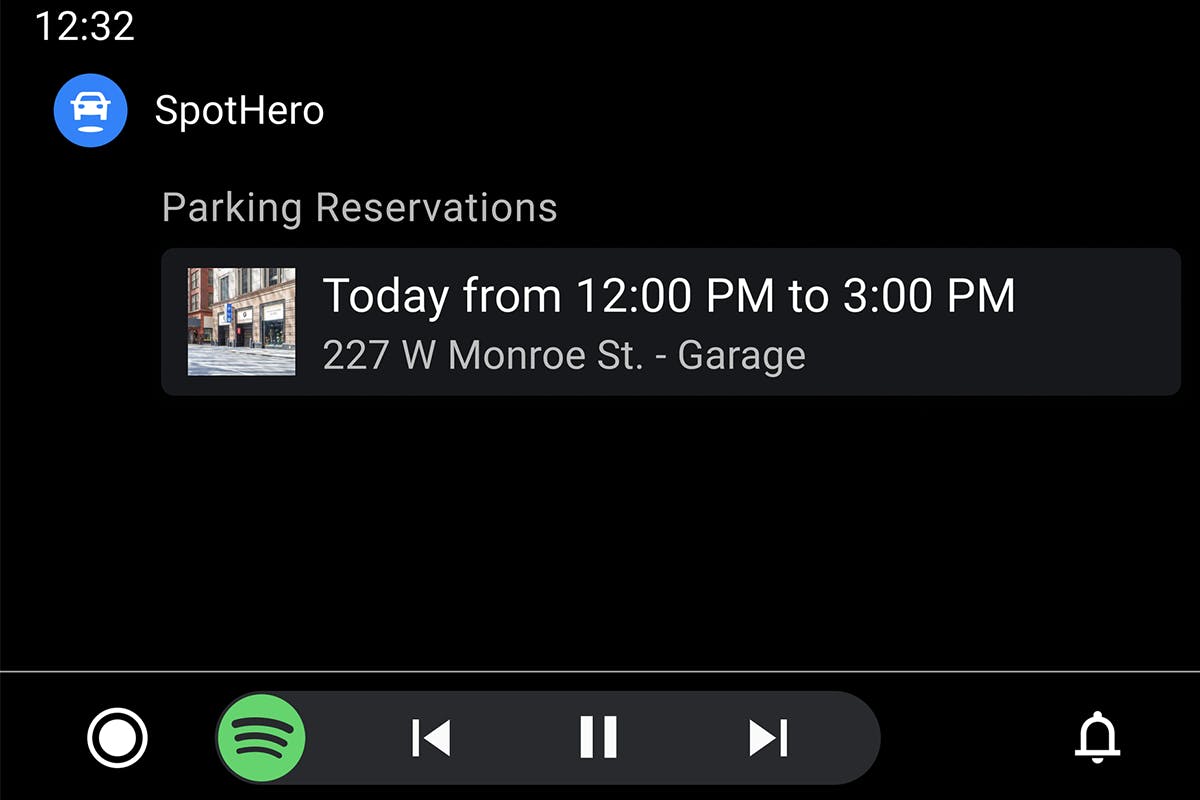 Launch
Launch the SpotHero app on your Android Auto dashboard to view your reservations.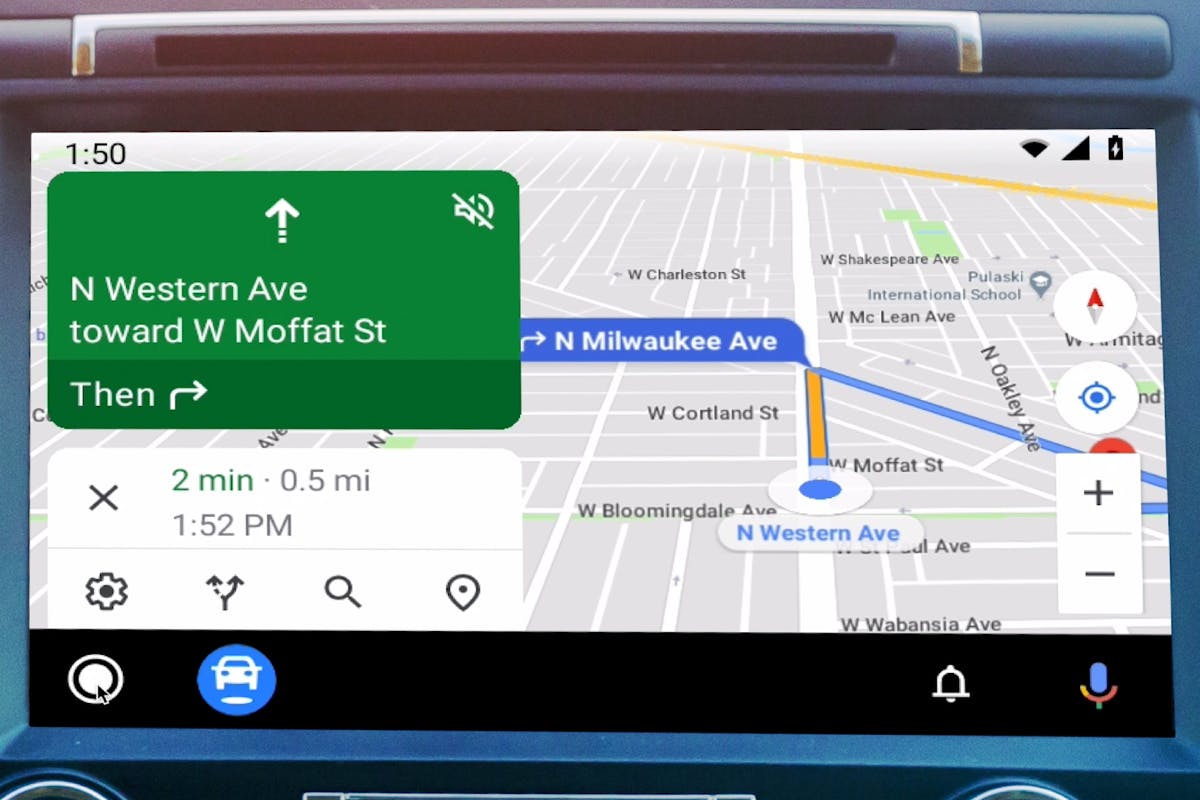 Navigate
Google Maps routes you to the facility entrance.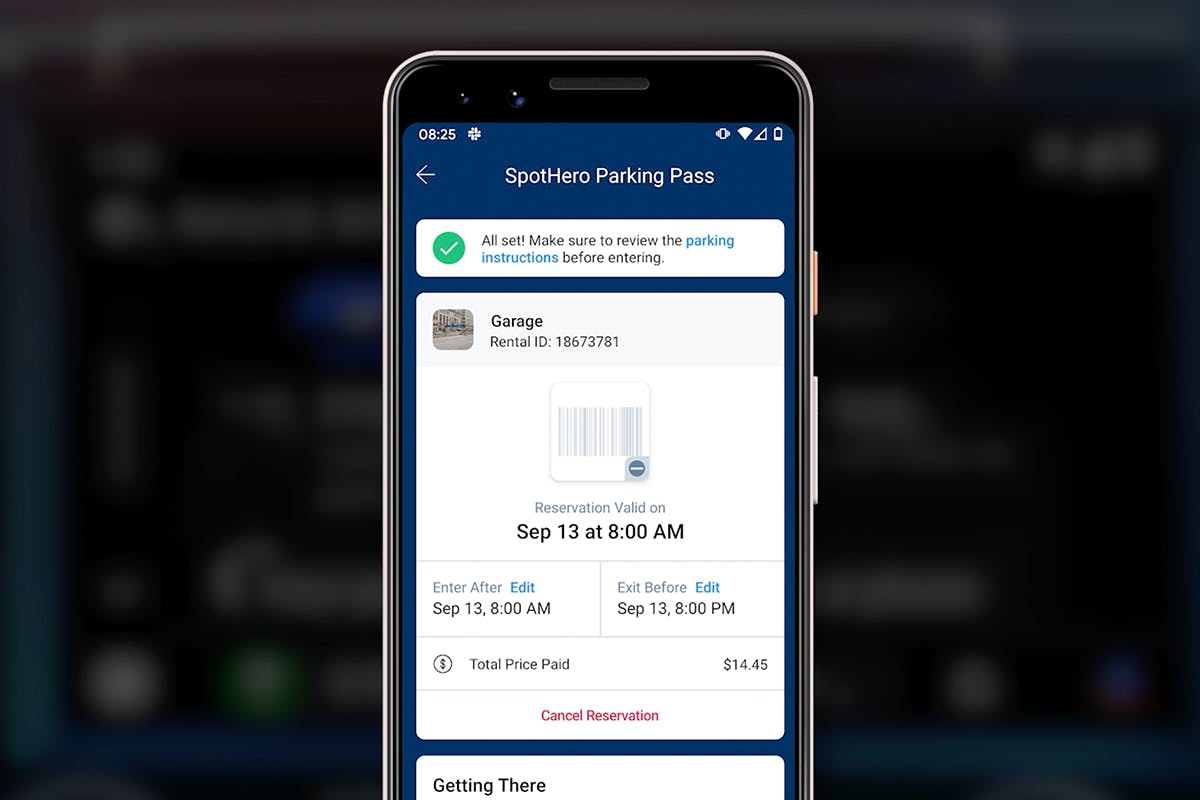 Park
Click "Open Pass" and follow the redemption instructions on your parking pass.